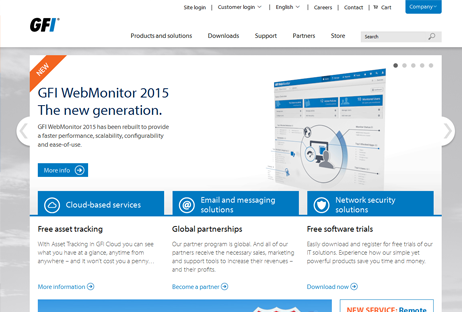 Case Study: GFI Software
A respected security software firm tasks bGlobal to build, manage and maintain their web properties.
The Challenge
GFI was looking to cut their operational costs to build, run and maintain their websites while upholding their professional image of impeccable quality and attention to detail. They needed full-site and microsite builds: landing pages, social media upkeep and integration, asset updates, conversion of internal designs to HTML5/CSS/JS/jQuery, server monitoring and of course testing!